We don't choose our Patients... Our Patients choose us.
Continue Care Home Health in Cheyenne Wyoming is locally owned and has been in operation since 1991.

Our purpose is to aide patient/caregiver to perform activities independently and to get back to prior level of function. We will be there to see our patient through to their optimal health within their home.

We are proud to maintain a professional staff that includes RNs, LPNs, CNAs, Certified Physical Therapists, Certified Occupational Therapists and Certified Speech Therapists.

We believe that home is where the heart is and where the best healing happens.
Why Choose Continue Care?
Continue Care provides full service for your home health needs. Offering an affordable option to the rising cost of health care through our professional services with a personal touch.

When you combine our quality service and the supportive home environment, the healing process is often faster than a hospital stay.

As a patient of Continue Care, you and/or a support member will receive a thorough explanation of all services and medical procedures, supplies and equipment that are recommended and available.

Your progress will be monitored and all the results coordinated between the nurse, pharmacist, therapist and your physician.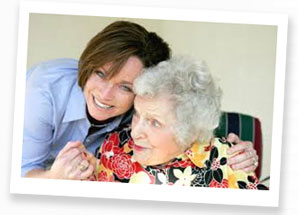 Medicare/Medicaid Certified
Nurse available 24hours a day.
Staff education & training is up to date.
Patient & Family meetings encouraged throughout care.