Skilled Nursing Care
Our Registered and Licensed Practical Nurses will help you with medications, IV therapy, ostomy care, patient and family health education, wound care, dressing changes, catheter care, blood draws for lab tests, diabetic care, psychiatric nursing care and other skilled care you may require.
Home Health Aides
Certified Nursing Assistants will aid you with personal care such as: bathing, dressing, grooming, skin care and other services needed to promote your recuperation and ability to remain at home.
Physical Therapy
Certified therapists will assist you through therapeutic exercises and gait training programs to restore range of motion, strength, balance and endurance, so you can function alone or within your potential limits.
Occupational Therapy
Certified therapists will aid you in resuming activities of daily living, such as dressing and eating as independently as possible.
Speech Therapy
Certified therapists will help you resume the ability to communicate basic physical needs and emotional status, increase your comprehensive/memory skills and help with swallowing difficulties.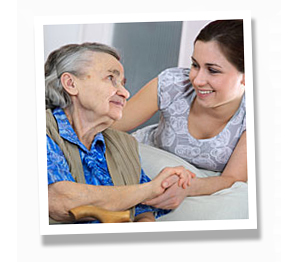 Private Pay Respite Services
Light Housekeeping
Grocery Shopping
Laundry
Small Errands
Meal Preparation
Baking & Cooking
Dr. Appointments
Companionship
Personal Care
Household Duties
Assist with ADL's